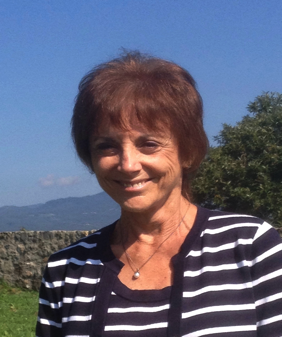 A former New Yorker and college French major, I have been in the business of art since the late 60s, when I first went to work for an art dealer who came to New York from Strasbourg, France, to open an art gallery on 57th Street. When I moved to Milwaukee from The Big Apple in the mid-70s, I started to think about organizing groups to share my love of art.
Tours díArt was established in 1982, first to take local groups to local galleries and artistsí studios, then excursions to Chicago, then long weekends to New YorkÖ and further and further afield. Wisconsin was the perfect environment for the nurturing of my compatible interest in architecture, too, with the opportunity for first-hand exposure to many buildings by Frank Lloyd Wright. Happily, Art and Architecture go hand in hand, and I have found that clients who are interested in one are often also interested in the other.
There have been some changes recently. In mid-2015 my husband and I moved from Milwaukee to Gloucester MA, where we are renovating a house on the tip of Cape Ann. I continue to work seamlessly on all my travel arrangements with my highly-supportive travel agency, although it is no longer East Town Travel. I am now happy to be associated with the new owner, Travel Market Vacations, a full service travel agency located in Mequon WI, about 12 miles north of Milwaukee.

They help me ferret out the best ways to travel, where to stay, where to eat, and whom to trust. Itís a real treasure hunt for me, researching the areas I want to take people to visit and networking until I find the contacts that enable me to assemble the best options to offer. Itís a jigsaw puzzle, too, putting all the pieces together to form well-balanced, carefully planned itineraries that give you the most for your time without overload. The number of repeat customers tells me Iím on the right track.
Most important to me is taking care of the details for each individual person who travels with me, for the well- satisfied client is the best reward (and, coincidentally, the best advertising, too).